Landscape
Dress up your business with landscape services from Queen's Garden Floral. Our talented team can make your rooftop, terrace, patio or deck look spectacular! Let us build a relaxing retreat, or a secret oasis for your business, and give you a place your clients and employees may never want to leave!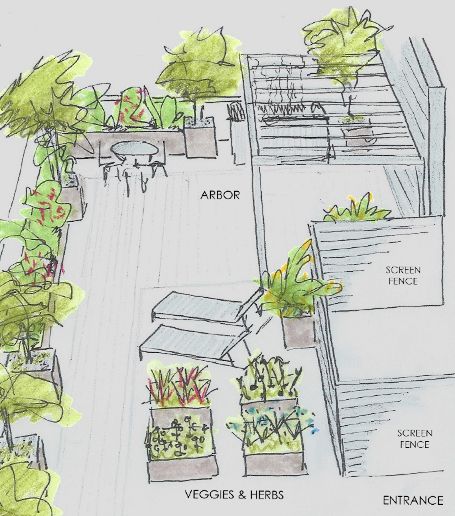 Design + Build
Our talented landscape designers take pride in delivering the best in design and craftsmanship. Whether you envision a relaxing retreat, a secret city oasis, or a stunning rooftop, our team will turn your vision into a reality.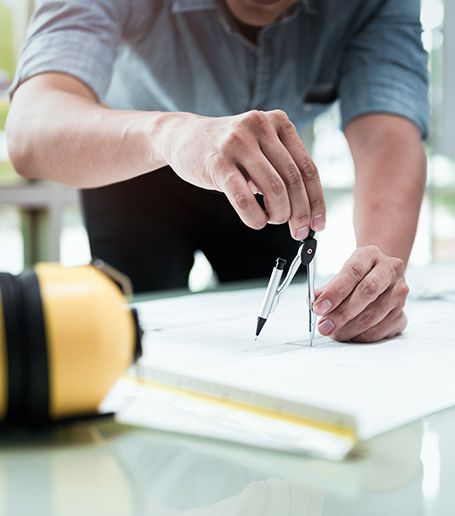 Project Management
You can rely on QG's expert experience to get the job done. Our team of seasoned professionals are able to coordinate and execute any project with precision.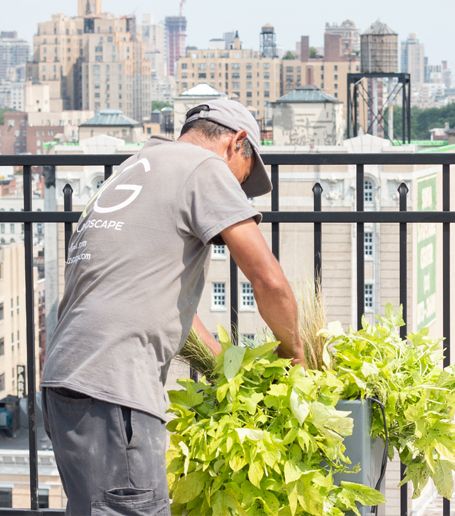 Landscape Maintenance
We offer flexible maintenance plans to keep your landscape looking its very best. From pruning to fertilizing, our talented team will keep your landscape healthy and beautiful all year long.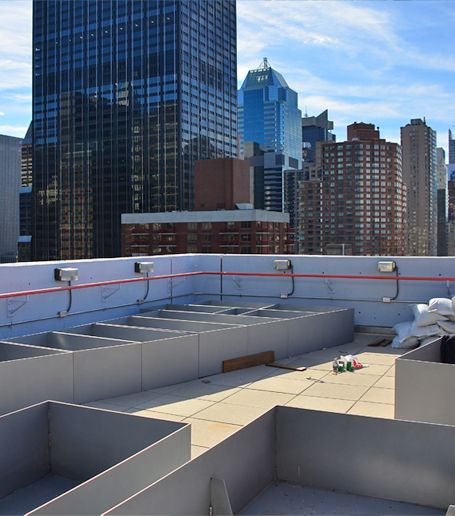 Custom Planters
Custom planters allow us to maximize the functionality of any amount of square footage, from large public spaces to intimate city terraces. Lush, cascading, and colorful plantings in our tailor-made boxes will allow your garden or terrace to bloom beautifully.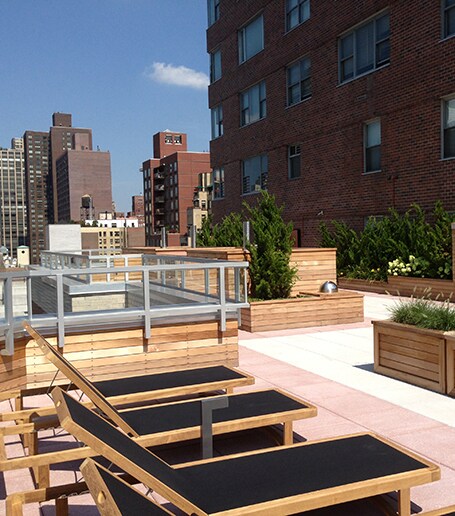 I.P.E. Decking + Pavers
Our selection of IPE decking and pavers are the perfect choice for terraces and rooftops. Not only do they provide a luxurious and custom design, but they also provide the functionality to truly make a garden and terrace a success by providing proper drainage.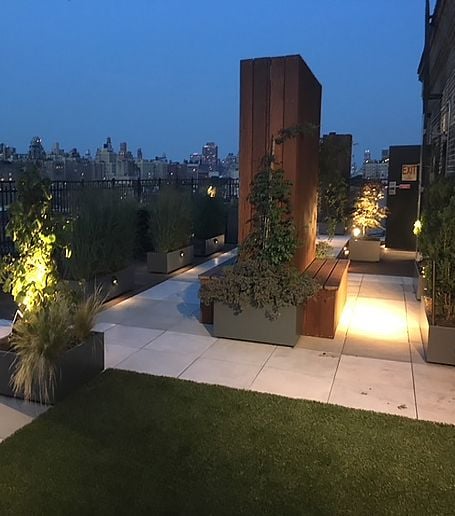 Irrigation + Lighting
Set the mood in your personal outdoor space with lighting! Highlighting specific garden features with light allows the space to be enjoyed all day and into the evening. Ensure that your investment will grow beautifully by providing a proper irrigation system. Happy plants need to be well hydrated, especially during hot summer months.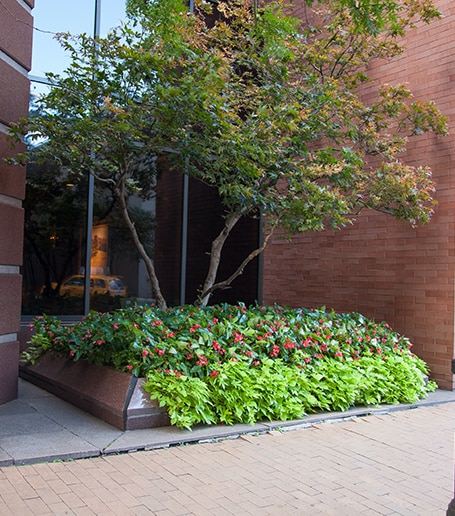 Tree Services
Our knowledgeable landscape experts provide professional arbor service of all kinds including tree and shrub removal, pruning, inspection and assessment, and plant health care.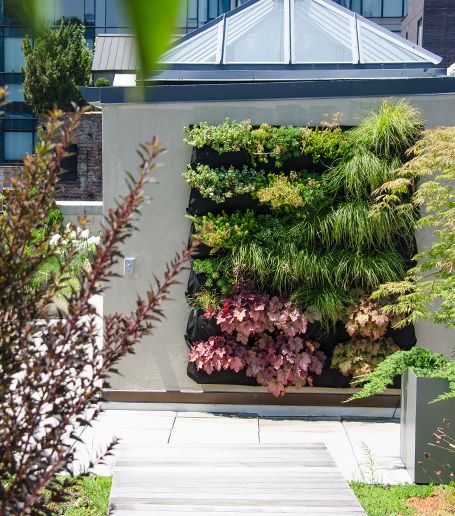 Green Roofs + Wall Systems
No space for a luxurious garden? No problem, just think vertical! Maximize your green square footage by adding a vertical garden/wall system. Adding a lush and beautiful green rooftop is another way to bring the great outdoors into the city skyline.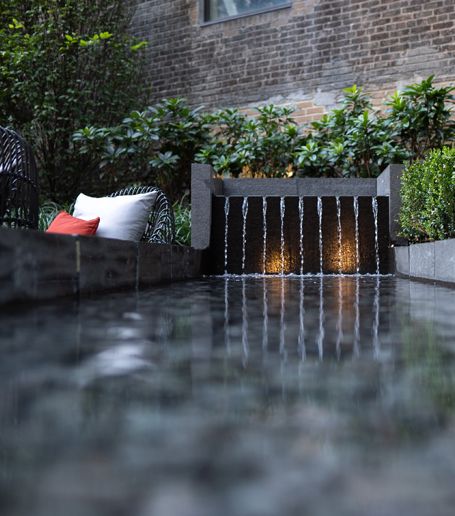 Stonework Fountains + Water Features
Add a little drama and craftsmanship to your terrace with custom stonework. The soothing sound of water is a welcomed addition to any garden. Our team will expertly install water features and stonework, the finishing touch to your outdoor oasis.
PROJECT SPOTLIGHT