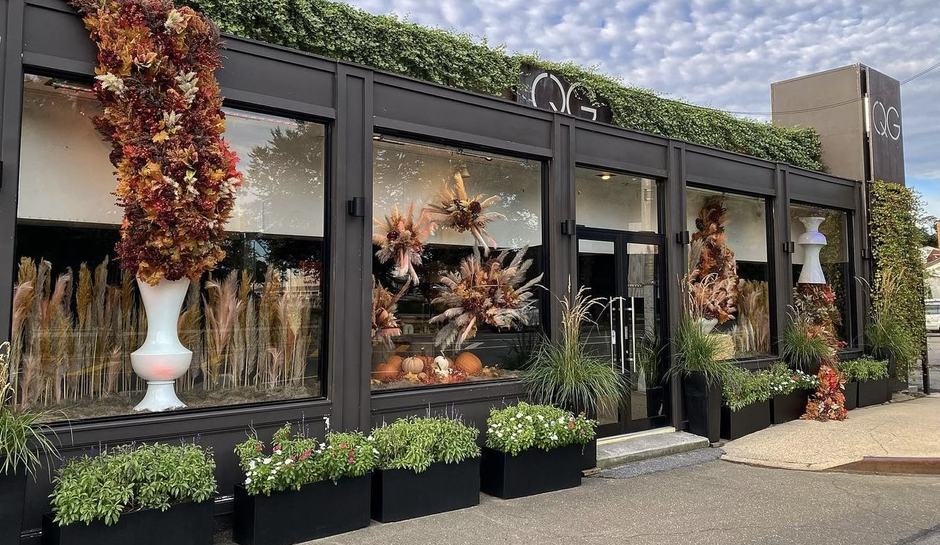 About Our Flower Shop
Same-Day Flower Delivery - 100% Satisfaction Guaranteed
QG Floral & Landscape is proud to be your trusted Long Island florist serving Manhattan, Queens, Brooklyn, and all of Long Island including Oceanside, East Rockaway, Baldwin, Cedarhurst, Rockvkille Centre, Franklin Square, Lynbrook as well as other Long Island hot spots for years with same-day flower delivery and gift delivery for all occasions. Our selection of flower varieties and arrangements is unparalleled, and our customer service can't be beat. It's part of what puts us head and shoulders above all other Long Island florists in the area.
Are you celebrating a holiday or special event? Make QG Floral your go-to florist for flowers and gifts for every occasion! Whether you're looking for anniversary flowers, birthday flowers & gifts, "Thank You" flowers, seasonal floral arrangements, holiday celebration decorations, or simple flowers to add color to your home during any holiday, we've got something specially designed just for you!
We also offer same-day flower delivery to Long Island hospitals, funeral homes and cemeteries at your convenience. Browse our selection of funeral flowers online to view funeral wreaths, standing easel sprays, sympathy baskets, vased sympathy arrangements, and more which we can deliver directly to your home, the funeral home, or funeral service to make difficult moments just a little easier.
Our
Oceanside

Location

Address:221 Merrick Road
Oceanside, NY 11572

Phone:888-684-4747
ZIP Codes Served
10001, 10002, 10003, 10004, 10005, 10006, 10007, 10009, 10010, 10011, 10012, 10013, 10014, 10016, 10017, 10018, 10019, 10021, 10022, 10023, 10024, 10025, 10026, 10027, 10028, 10029, 10030, 10031, 10032, 10033, 10034, 10035, 10036, 10037, 10038, 10039, 10040, 10044, 10069, 10103, 10119, 10128, 10162, 10165, 10170, 10173, 10199, 10279, 10280, 10282, 10451, 10452, 10453, 10454, 10455, 10456, 10457, 10458, 10459, 10460, 10461, 10462, 10463, 10464, 10465, 10466, 10467, 10468, 10469, 10470, 10471, 10472, 10473, 10474, 10475, 11003, 11004, 11005, 11010, 11020, 11030, 11040, 11096, 11101, 11102, 11103, 11104, 11105, 11106, 11109, 11201, 11203, 11204, 11205, 11206, 11207, 11208, 11209, 11210, 11211, 11212, 11213, 11214, 11215, 11216, 11217, 11218, 11219, 11220, 11221, 11222, 11223, 11224, 11225, 11226, 11228, 11229, 11230, 11231, 11232, 11233, 11234, 11235, 11236, 11237, 11238, 11239, 11241, 11243, 11249, 11351, 11354, 11355, 11356, 11357, 11358, 11359, 11360, 11361, 11362, 11363, 11364, 11365, 11366, 11367, 11368, 11369, 11370, 11372, 11373, 11374, 11375, 11377, 11378, 11379, 11385, 11411, 11412, 11413, 11414, 11415, 11416, 11417, 11418, 11419, 11420, 11421, 11422, 11423, 11426, 11427, 11428, 11429, 11432, 11433, 11434, 11435, 11436, 11501, 11509, 11510, 11514, 11516, 11518, 11520, 11530, 11531, 11535, 11536, 11550, 11552, 11553, 11557, 11558, 11559, 11561, 11563, 11564, 11565, 11566, 11569, 11570, 11572, 11575, 11576, 11580, 11581, 11590, 11598, 11599, 11691, 11692, 11693, 11694, 11697, 11710, 11714, 11735, 11736, 11737, 11753, 11756, 11758, 11762, 11771, 11774, 11783, 11791, 11793, 11797, 11804